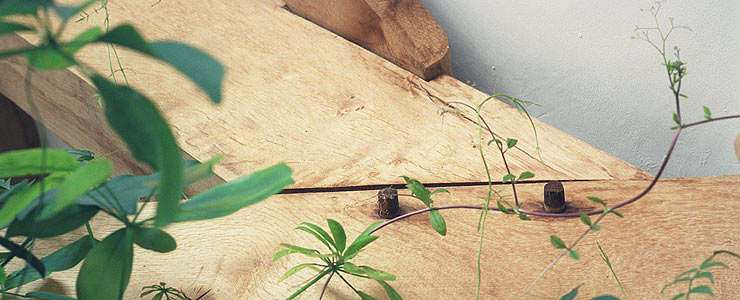 Environmental Policy
The Oak Frame Carpentry Co Ltd believes that it has a responsibility to its employees, clients, suppliers and the wider community, to ensure that all of its commercial activities are based upon the principles of sustainability and conservation of resources. We recognise that all commercial activity has an impact upon the environment and the people within it, and we aim to make that impact, as far as possible, a positive one in all areas of our activity, through an environmentally sound framework.
To achieve this we will
Work closely with suppliers to ensure that our purchasing promotes sustainment of, or growth in, forestry.
Choose our timber from species whose cultivation has a positive effect on the environment in which it is grown.
Encourage our clients to use materials from environmentally beneficial sources.
Ensure that our suppliers can prove the sustainability of their sources either through formal chain of custody or by other verifiable means.
Ensure that throughout our design and manufacturing process resources are used efficiently with minimal wastage.
Operate systems for the productive and creative use of all consumable waste
Recycle all recyclable waste materials.
Set up workshop systems that minimise consumption of fossil fuels.
Discuss and encourage a sense of environmental responsibility within our company, suppliers and sub-contractors and where possible, with our clients.
Install a programme of continuous monitoring, discussion and improvement to our environmental performance.
SUSTAINABLE MANAGED WOODLAND TIMBER
The majority of our frames are built in oak. The revival in the popularity of this style of building has encouraged the replanting of oak woodland. Forestry Commission statistics show that there is a small annual increase in the numbers of hectares of oak plantations in Great Britain.
We source much of our highest grade oak in France. here, the oak forestry is managed sustainably as it has been for many hundreds of years. The young trees are encouraged to grow straight and tall competing with each other for light. This results in very high-grade, defect-free timber, and also a fantasticly bio-diverse habitat. These plantations are thinned, cropped and replanted in very long term rotation, productively sustaining enormous areas of forest.
We also use douglas fir, ash, larch, yew, chestnut, and other species, native or naturalised in Britain and each with its distinctive properties of strength, durability and colour.