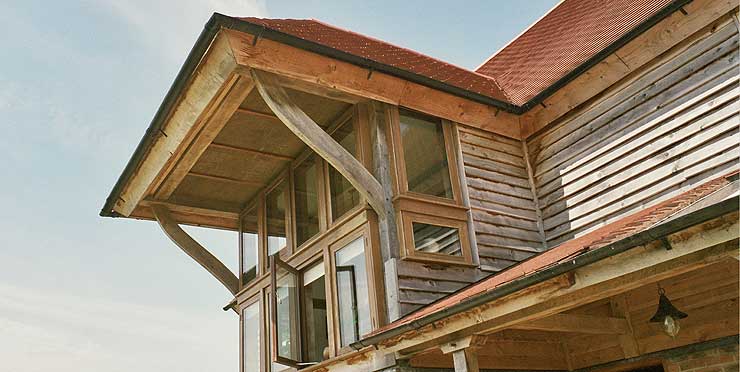 External Cladding
Cladding your timber frame externally will ensure unproblematic weathersealing, and allow plenty of room for insulation. For the boarding a variety of materials can be used: Seasoned oak, green larch, waney edged, feather- or square-edged lapped or butted boards; to more high-tech coverings and technical installations.
The principle however, remains the same:
The Frame is allowed to breathe
The insulation can envelop the frame to avoid cold-bridging
Shrinkage or movement of the timbers will not result in a loss of weatherseal.